Campus-Scale Industrial Steam Decentralization
DoD Installation, Southwestern US
Campus-Wide Decentralization
Corpus Christi Army Depot (CCAD) is a large, multi-tenant Department of Defense facility dedicated to the repair and overhaul of helicopters, engines, and components in the U.S. Army's aviation inventory. As the largest rotary wing repair facility in the world, this facility maintains a high operational tempo and competes with the private sector on a cost basis for repair of aircraft. Primary workload includes remanufacturing services for the UH-60 Black Hawk, CH-47 Chinook, AH-64 Apache, OH-58 Kiowa, and the Air Force HH-60 Pave Hawk.
CCAD maintains its competitiveness within DoD for rotary wing repair and overhaul by continuing to find ways to reduce cost while increasing production and maintaining superior quality of operations. CCAD promotes this cost-consciousness culture throughout the Depot. Their staff's desire to continuously reduce costs led them to seek-out ways to improve competitiveness and efficiencies related to their central compressed air and steam plants. The Depot had experienced significant growth since its construction during World War II, and its centrally located steam and compressed air systems had become inefficient and were in need of modernization. Both had extensive systems of high-pressure distribution lines that were prone to leaks. Decentralization of these systems was also needed to help the Depot meet mandatory energy conservation targets in compliance with statutory mandates.
These factors drove CCAD to seek out qualified energy performance contractors who had strong industrial systems development and engineering experience to help increase efficiencies and lower costs. Through a formal competitive selection process, CCAD selected the energy services division of Xcel Energy, which was acquired by Chevron USA Inc. shortly thereafter, to develop and implement an Energy Savings Performance Contracting (ESPC) project focused on infrastructure modernization and operating cost savings. PowerSurety senior staff were responsible for driving and managing development of an ESPC-based decentralization project, as well as guiding the project team through the project's detailed planning, development, design, engineering, economic and cost/pricing analysis, structured financing, and contract negotiation/award processes.
Large-Scale Industrial Steam Decentralization Project – Secretary of the Army Award
The project team developed innovative systems for an industrial steam decentralization approach for these critical utilities that dramatically improved reliability and generated a dependable stream of excess savings that helped relieve strained budgets and reduce overhead costs. Chevron designed, built, operated, and provided guarantees on the decentralized systems and helped CCAD reduce its energy consumption by decommissioning the aged central steam and compressed air plants and replacing them with reliable and efficient new facilities.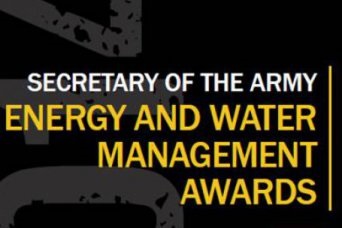 Previously published engineering studies had revealed that CCAD was potentially wasting upwards of 70,000 MBTU per year from a combination of leaks, inefficiencies, and poor maintenance and operation. Initial capital cost and long-term operation of the new equipment were both funded with savings achieved through efficient operation of those systems. Key to the solution was the provision of qualified, 24 x 7 technicians who could be called upon to provide service during utility or water supply outages to the new plants.
Industrial Steam Decentralization Project Features
3 X Decentralized Satellite Steam Plant

3 X Decentralized Compressed Air Plant
2 X Decentralized Hot Water Plant
CCAD was the recipient of an annual Secretary of the Army Energy and Water Management Award for the steam and compressed air decentralization project. Savings for the industrial steam decentralization project were over $1 million per year and the technologies incorporated were cited as justification for the award.