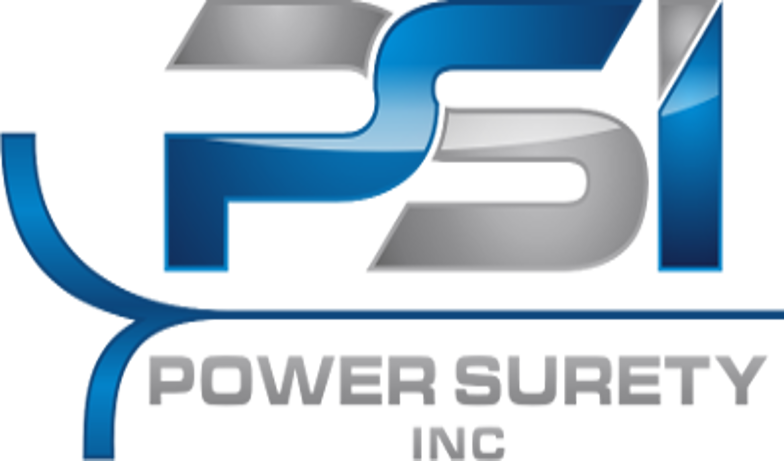 PowerSurety's principals each spent over three decades in their respective fields of expertise within the energy services, electric and gas utility, structured project finance, power quality and reliability, federal government, and clean manufacturing design-build industry sectors. These seasoned professionals have now worked together for over 12 years, making them a cohesive and well-synchronized team.
During that time, each held senior positions at companies and government agencies such as Xcel Energy, Chevron USA, CenterPoint Energy, Booz Allen Hamilton, Commonwealth Edison, Cypress Semiconductor, the U.S. Departments of Defense and Veterans Affairs, as well as large commercial banking institutions.
Each supported key activities such as strategic planning, program development, customer acquisition, commercial structuring and project finance, and all aspects of project development, delivery, and operations. This disciplined group of leaders offer pragmatic solutions and effective support to their customers and they are dedicated to the highest standards of integrity, quality, and customer satisfaction.
What's different about PowerSurety is that even though we offer a level of knowledge and expertise that you'd expect to find within a prime contractor worthy of being one of your toughest competitors, we offer our knowledge and services as a strategic ally and team member. Our aim is to become your most trusted business partner by directly supporting the accomplishment of your most meaningful mission objectives and organizational goals.
PowerSurety's culture is based on deep commitment to customers, integrity and honesty, challenging work, autonomy and self-performance, transparency, and mutual respect. We are a Veteran-Owned Small Business (VOSB), so if you are a private sector contractor or consultant, we are also able to satisfy a portion of your small business subcontracting requirements.
PowerSurety provides highly competent energy infrastructure project development and delivery-related consulting and technical services to:
1. Governments and their contractors
2. Utilities of all types
3. Energy service providers
4. Project developers
5. Consulting engineers
6. Lenders and project investors
7. Operating contractors and owners
If you have interest in learning more about how PowerSurety can support your mission objectives and business goals, please contact us and let's discuss options.
Full Energy Project Lifecycle Support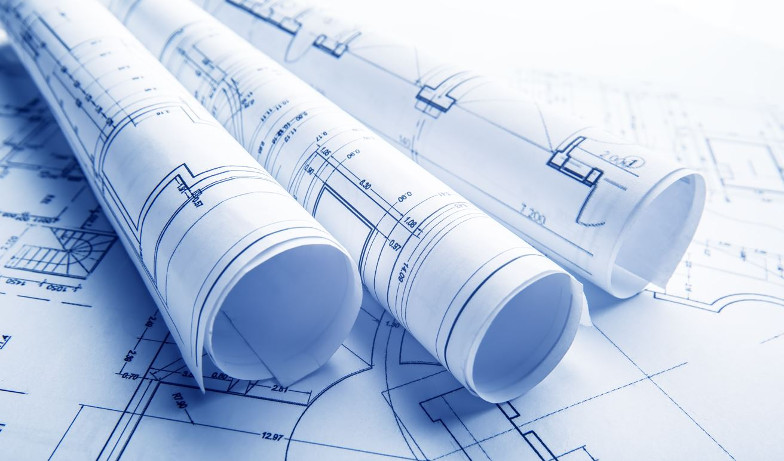 A host of specialized activities are necessary to move virtually any project from concept to being financially, technically, and operationally viable. As cleantech energy project developers expand to meet the needs of a growing marketplace, most are cognizant of managing overhead costs and staffing levels.
Given that microgrids and energy storage are fairly nascent technologies as compared to more mature segments of the cleantech energy sector such as wind and solar generation systems, many companies approach the space more gingerly in terms of adding permanent fulltime headcount. And given the high level of technical complexity that exists in the microgrid and energy storage space combined with the fact that the industry is not yet mature, finding qualified, competent, and reasonably-priced talent can be quite challenging.
For many companies, outsourcing entire segments of or various tasks within a project makes sense as it is oftentimes faster, less expensive, and more effective than trying to recruit, hire, train, and maintain permanent in-house staff.
If you'd like to discuss how PowerSurety can augment or assist in staffing your energy efficiency, demand management, or microgrid project development and delivery activities, please contact us.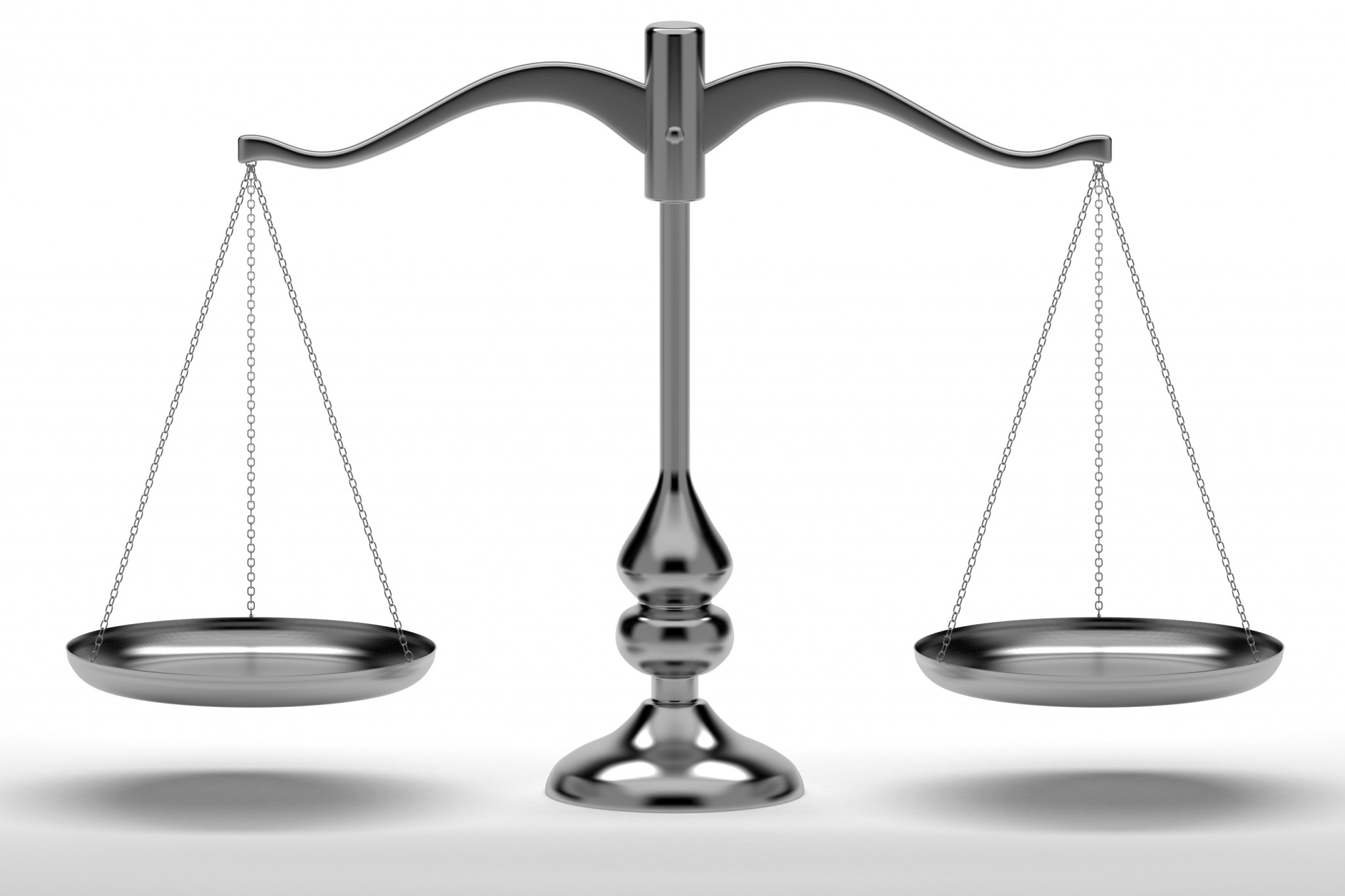 Product manufacturers typically offer specialized technical design assistance and in most cases, are able to quantify financial outcomes associated with the operational performance of their particular systems. Unfortunately, in the case of advanced microgrids, multiple technologies and equipment sets must be seamlessly integrated, both operationally and financially.
Oftentimes, this integration of technologies becomes the most significant challenge for project developers and contractors. In addition to the challenges associated with integrating disparate equipment components, gaining objective and unbiased technical input also becomes a significant challenge when dependent on manufacturers as a primary source of technical support. In most cases, when a product manufacturer becomes the technical support mechanism for a given piece of equipment or subsystem, objectivity is lost since that manufacturer is understandably biased toward its own products.
Independent third-party consulting engineers can provide unbiased technical support in many practice areas such as traditional electrical and mechanical systems, for instance. However, the majority of consulting engineers have little experience with advanced microgrids or many segments of the cleantech sector in general. As such, many consulting engineers are able to provide support for only small portions and/or phases of microgrid, demand management, or energy storage projects.
PowerSurety staff have broad experience in developing complex utility infrastructure and other types of projects such renewable energy generation systems, (REGS) distributed energy resources, (DERs), facility/infrastructure modernization, and energy efficiency. As such, we are able to provide a wide array of unbiased and product neutral technical support and consulting services focused on efficient, seamless, and cost-effective project development, delivery, and long-term systems operation/maintenance.
Please feel free to contact us for more information.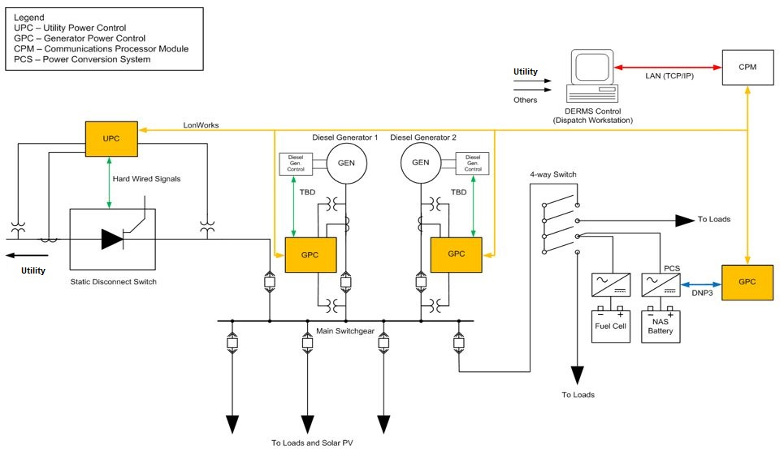 Only a few years ago, installing solar power generation systems was considered technically challenging even though systems at the time operated more-or-less in standalone fashion. Today's technical challenges are much more complex and include issues such as seamless systems integration, smart sensor connectivity, data analytics, and system decision-making and intelligence.
In order to provide optimal value today, a renewable energy generation system (REGS) needs to operate as one of multiple distributed energy resources (DERs) integrated within a microgrid. The microgrid needs to sync with the electrical demands of multiple users, intelligently interconnect with the utility's transmission or distribution grid in real time, and interface with communications and software technologies that enable large-scale data acquisition and analytics. The system also needs to provide monitoring and control between hundreds or thousands of devices and individual pieces of equipment. All of the above components and functionalities add complexity and risk, making projects more challenging to develop, finance, and operate.
Another significant challenge in today's marketplace is the financial community's integral role in cleantech energy projects. While structural regulatory and policy-level changes within the utility industry have created new opportunities for project developers, contractors, and other market participants, they have also brought with them new risks and uncertainties. To attract commercial banks, investment banks, private equity, and other investors in such a dynamic environment, highly-specialized expertise is required to evaluate and manage risk in order to develop financeable projects. This is particularly true with projects wherein complex economics, operational viability, technology risk, future fuel prices, regulatory policy, and other key issues are pivotal elements to developing project creditworthiness and financeability.
Having led, developed, built, and financed over $2 billion in energy infrastructure projects over the past 20 years, PowerSurety principals have been closely involved in enough projects to understand what works and doesn't work. What is not universally understood or recognized are the inextricable links between a project's development methodology and its financeability, long-term operations risk profile, and its operational profitability.
If any of the above interests you enough that you'd like to understand more, please contact us so that we can discuss further.
Veteran-Owned Small Business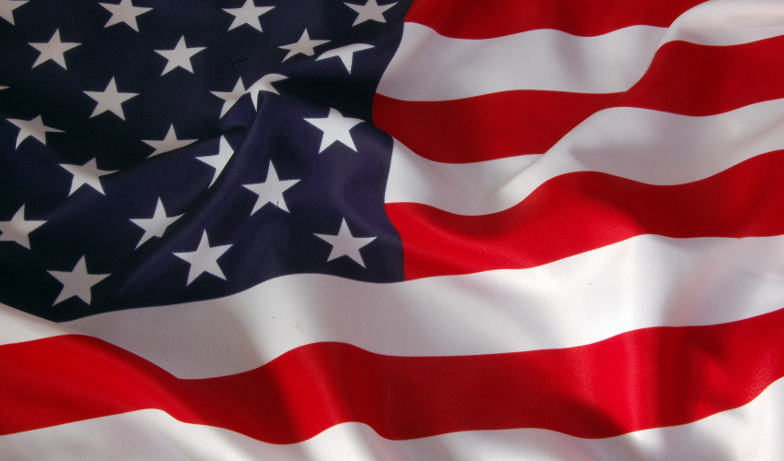 PowerSurety's offerings and value proposition leverage the decades of specialized expertise garnered by its principals and staff. We are applying to VA's Office of Small and Disadvantaged Business Utilization to become a certified Veteran-Owned Small Business (VOSB) under its Veterans First Contracting Program known as Vets First.
PowerSurety's customers perform a substantial portion of their work for governmental, institutional, or corporate entities who oftentimes impose challenging small business subcontracting objectives within the prime contracts they issue. These small business subcontracting requirements typically originate at the owner level, which could be a utility, a private corporation, or virtually any form of government, from local to federal. The small business requirements are then flowed-down to the prime or general contractor, and consequently, down to the lowest level subcontractors. Therefore, every provider associated with a project owns some degree of responsibility for achieving the small business subcontracting goals established by the owner. These goals are typically represented by percentages of overall project dollars that must be subcontracted to small business entities.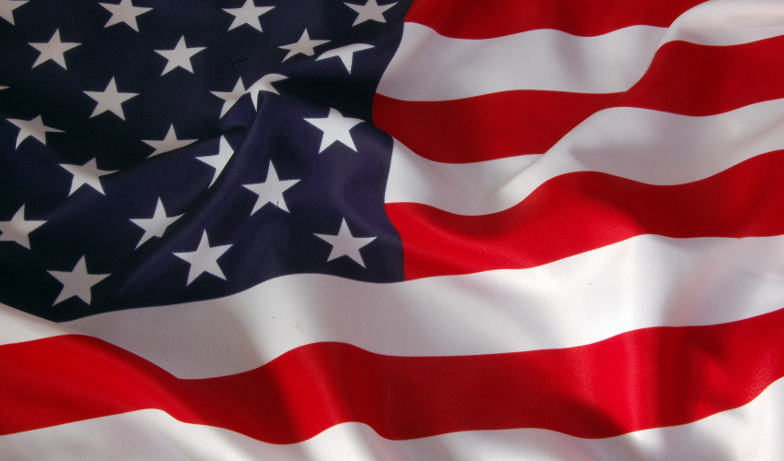 Robert Eidson began his service as a combat engineer officer, utility engineering officer, and heavy equipment officer with the 7th Engineer Battalion at Marine Corps Base 29 Palms, CA. He managed the surveying and initial construction of the air field at 29 Palms, working with Navy Seabees. He then served as a Vietnamese Refugee Camp Commander for Operation New Arrival, Camp Pendleton, CA. While serving as camp commander for over 1,200 Vietnamese refugees, Mr. Eidson was nominated for a Navy-Marine Corps Commendation Medal.
Following active duty in the Marine Corps, Bob began his 25-year career with the Department of Veterans Affairs as a resident engineer and later as a project design and construction contract manager for the implementation of new VA medical facilities ranging from $8 million to $250 million. Mr. Eidson served as VA's Attaché to the American Embassy in Paris, France and managed the day-to-day activities of Pershing Hall, an American military asset and memorial to General Pershing and the Expeditionary Forces of WWI. In parallel with management activities, directed the redevelopment of Pershing Hall, which is now a five-star hotel that generates revenue to the Secretary of VA for veterans' programs. Pershing Hall was VA's first privately financed project accomplished through a 99-year lease on land under the jurisdiction and control of the Secretary of VA.
As a Capital Assets Manager in VA's Central Office, Mr. Eidson led the planning, development, and negotiation of a $31 million, privately financed, Public-Public-Private Partnership-based combined heat and power (CHP) facility at the James H. Quillen VA Medical Center in Mt. Home, TN. The CHP energy center provides reliable energy to federal, state, and municipal customers. The project was a "first of its kind" in the federal government and received numerous awards, including the Vice President's Hammer Award.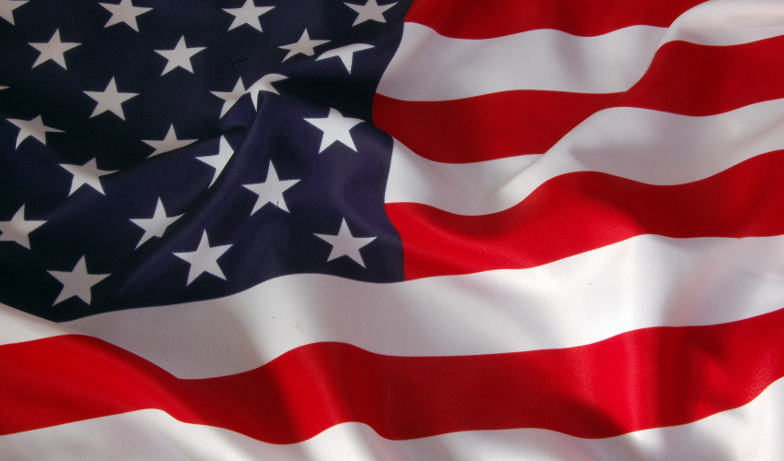 While shorter in duration than Mr. Eidson's distinguished military career, PowerSurety's Managing Director, Ken Ormsbee, proudly served in the U.S. Navy as an enlisted Operations Specialist. Mr. Ormsbee was stationed aboard CGN-24, the USS Reeves, a nuclear guided missile cruiser whose home port was Pearl Harbor, Hawaii. While aboard the Reeves, Ken worked in the ship's Combat Information Center where he monitored and tracked both friendly and hostile aircraft and regularly communicated with pilots in flight, for purposes of positive aircraft identification. Although Ken didn't serve during a time of active military conflict or war, he was able to participate in multiple war exercises while on an extended West Pacific cruise that took him to countries such as Japan, China, Philippines, and South Korea.
Although Ken did not elect to work for the federal government following active duty, for nearly 20 years, he built and lead the business he co-founded while under the employ of Xcel Energy, headquartered in Minneapolis, MN. The business worked exclusively with U.S. federal government agencies and their utility providers, to reduce energy consumption levels and peak demands, and to improve energy infrastructure resiliency and reliability. During his tenure, Mr. Ormsbee actively participated in and oversaw nearly $1 billion worth of energy infrastructure projects and services.
VOSB-Purchased Equipment Satisfies Subcontracting Goals
Typical challenges associated with meeting small business subcontracting goals and subcontracting with small business concerns are as follows:
• Limited breadth of capabilities and technical depth
• Lack of balance sheet
• Creditworthiness
In many cases, the small business services contracted for are limited in scope and complexity due to competency limitations associated with many small businesses. Typically, simpler, routine, and less risky tasks are subcontracted to small business entities. Unfortunately, the dollar values associated with such tasks oftentimes represent a small percentage of the general contractor's overall contract dollars, making achievement of the small business requirements difficult.
Another significant challenge is that many small businesses lack any measure of a balance sheet and oftentimes are not considered creditworthy. While flowing-down equipment and material purchases to small businesses is an efficient and relatively easy way to capture small business subcontracting dollars, the majority of small businesses do not have the financial wherewithal with which to make significant equipment or material purchases.
As a certified Veteran-Owned Small Business, (VOSB) every dollar contracted for through PowerSurety serves to satisfy the overall small business subcontracting goals that have been assigned to our large business customers on a given project. As experienced government subcontractors and supply chain managers, PowerSurety principals are familiar with commercial and financial structures that enable us to procure services and equipment on our large business customers' behalves.
Please contact us if you are interested in understanding more about PowerSurety's offerings and capabilities.
As a startup with a relatively short corporate track record, the principals of PowerSurety felt it important to share our story and a few of the projects we contributed to over the years. Today, PowerSurety may lack corporate history, but the combined experience of our principal's totals more than 150 years. While 150 years may be a large number, it doesn't tell the story of what these individuals built and accomplished over the last 20 years.
The projects we developed do, however, tell a story and they also demonstrate the capabilities of PowerSurety's leadership team. It is for the purpose of telling this story with real world examples that a few of the hundreds of projects we worked on over the years are showcased in the Capabilities section of our website.
In 1997, PowerSurety's Managing Director, Ken Ormsbee, founded a two-person internal startup within the energy services division of Northern States Power Company.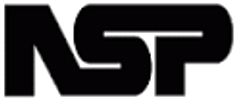 That business performed well as a startup and was successfully sold to Chevron USA Inc. in 2002, following the formation of Xcel Energy and its decision to exit the energy services space.
It was shortly after Chevron's acquisition of the business that PowerSurety principal, Mark Vilchuck, joined as its Director of Project Development and Engineering. One of the primary things that attracted Mark was the business's focus on industrial energy efficiency and reliability-centric infrastructure improvement projects. Even though the business's market focus was federal agencies and public utilities, the installations we pursued were federal industrial facilities with dense, mission critical energy loads and operations. For these types of installations, energy efficiency projects weren't implemented to satisfy a policy mandate – they were implemented to address issues related to mission readiness and continuance. That is the sandbox in which we chose and desired to play.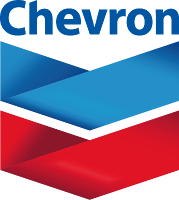 In 2003, Chevron acquired the energy services business of York International Corp. PowerSurety principal, John Bergwell, joined Chevron USA as part of the acquisition. As Chevron's acquisitions were transitioned and integrated, John assumed a corporate-level role within Chevron's energy services division as Director of Project Finance, serving multiple business units, including the one Ken and Mark led.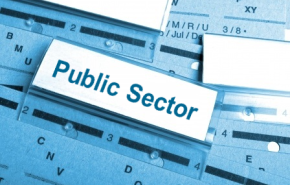 One year later, PowerSurety principal, Bob Eidson, joined Chevron where he reported to Ken as Director of Business Development. While employees of Chevron USA, the four PowerSurety principals worked together on numerous interesting and challenging projects that were enabled by the project teams that Ken and Mark assembled and led over the years. If there was only a single thing that set the business apart from competing energy service companies, (ESCOs) it was the deep level of technical competence that was developed and imbedded within multiple project teams and a functional matrix staff.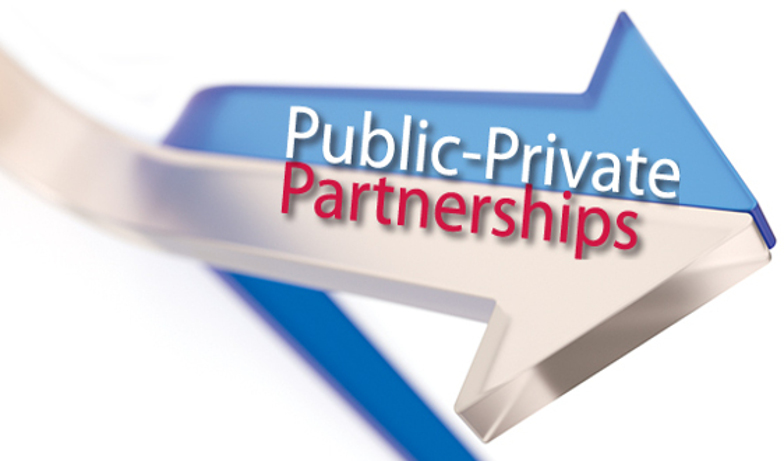 From the inception of the business in 1997, Ken held an unwavering belief that the development of strong technical competence within the business would create competitive advantage since the number of ESCOs able to provide cost-effective engineered solutions at industrial facilities would be limited. Indeed, this ended-up being the case and the business grew, thrived, and experienced extremely low employee turnover through the years.
The business's marquee project was an advanced microgrid project that would serve the largest secured campus of bio-safety labs in the world. The project was co-developed by all four of PowerSurety's principals and is located on the U.S. Army's Fort Detrick garrison, in Frederick, MD. The project was developed iteratively in five phases and contracted under a Microgrid as a Service (MaaS) structure. Numerous other projects with aggregate contract values exceeding well over half a billion were developed, delivered, and operated by project teams led by PowerSurety's principals.
Chevron was an excellent parent company to be part of. All four principals appreciated their time with the company they regard as a true American corporate icon. Chevron owned the business for 12 years, but foresaw the coming 2014-15 oil and gas downturn and began preparing for the divestiture of many non-core assets as early as 2011. The business was sold to Vectren Corporation's energy services unit in April, 2014, where Ken and Mark assisted with transition and integration activities until 2016.
As fate would have it, all four individuals ended-up at career transition points at the same time, but none were yet ready to call it quits. There was unanimous agreement that the many years of hard-earned experience should not be wasted – but should be put to good use for the benefit of many. PowerSurety Inc. was formed shortly thereafter.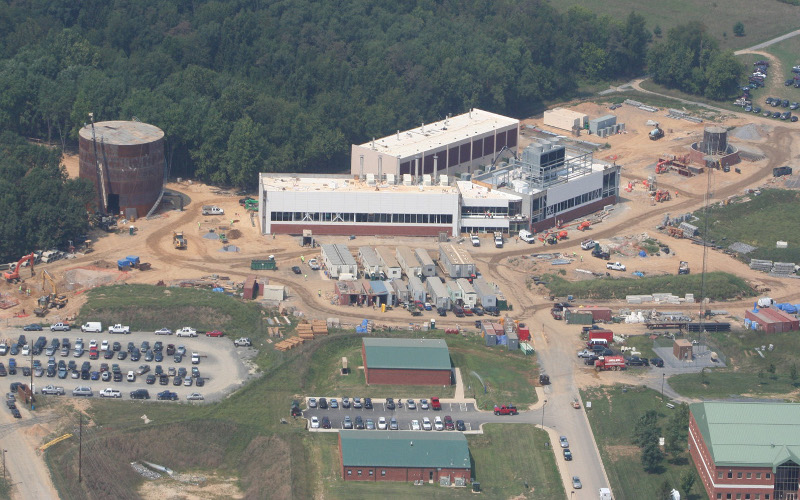 And now you know the rest of the story…
To learn more about the services offered by PowerSurety, click here.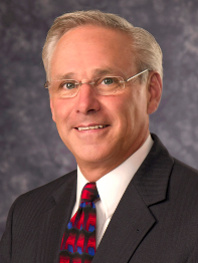 Ken Ormsbee
MANAGING DIRECTOR
Ken Ormsbee's career has spanned 37 years in private industry, including roles in information technology, industrial controls, …read more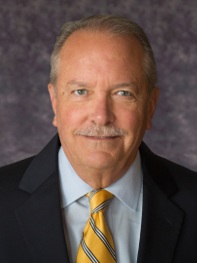 Robert Eidson
BUSINESS DEVELOPMENT
Bob Eidson has 40 years – 25 federal and 15 private-sector – of engineering, energy, transactional construction management, …read more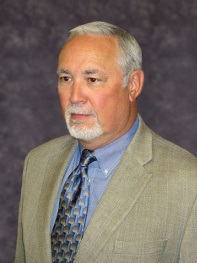 John Bergwell
FINANCE & CONTRACTS
John Bergwell has 40 years – 24 as a banker and 16 as energy project developer – of banking, construction financing, project …read more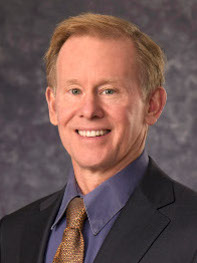 Mark Vilchuck
TECHNOLOGY & PROJECTS
Mark Vilchuck has 34 years of experience in mission-critical facility development, design, and operation in the pharmaceutical, …read more